Outbound NAT Not Being Hit...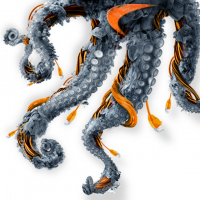 Zyxian
Newbie ✭
Hello.
I have several servers hosting websites. I've put them on their own port on my TZ 370. Each website has it's own public IP. I've followed the instructions here:
How do I configure NAT policies on a SonicWall firewall? | SonicWall for One to One NAT. (Except for naming convention, I followed it exactly as shown at that link)
From a server, I can get to IPChicken.com and it shows the external IP.
The issue is the web page isn't being served. "The connection has timed out". The Inbound NAT Policy is showing hits but the outbound NAT Policy shows 0. The Access Rule Policy is also not being hit/showing 0.
How do I trace where it is failing? What other information from me would be helpful to you?
Zyxian
Category: Entry Level Firewalls
Reply