Layer 3 switch Inter-vlan routing with TZ400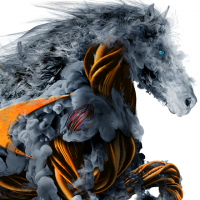 光热斗
Newbie ✭
Hi,
I am new to Sonicwall firewall and this community. All our branch offices use TZ400 as a firewall and router, and an Aruba 2540 layer 3 switch as coreswitch.
Previously, I was able to a Router-on-a-stick to enable inter-vlan routing by creating sub interface with VLAN ID on TZ 400 and enabling DHCP for each sub-interface. On the switch, each vlan interface(SVI) has an IP address, and I added static route to the Firewall sub-interface, (the network default gateway). I copied some of the switch configuration here.
My question is that is it the correct way to set up? Although it works, using SVI layer 3 inter-vlan routing should not need sub-interface on the router/firewall, which it is the requirement of Router-on-a-stick set up? Am I correct?
Could you give me some idea or reference? Thanks for your time.
Category: Entry Level Firewalls
Reply
Tagged: