NAT Rule stops working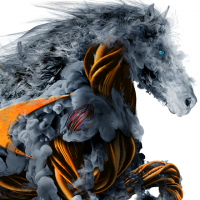 mynameisnobody
Newbie ✭
I'm trying to get my Nsa 5700 to handle a one-to-one NAT in and out. This rule worked tirelessly on my previous Sonicwall. I have six other similar rules, exact same parameters just different addresses that work just fine.
I have an access rule that allows traffic from the outside IP address, to web services TCP80, TCP443. I have an inbound NAT rule from X1 for any service, from any source, to my outside IP address, in turn translated to original source and service to my inside IP address. The outbound rule accepts the inside IP address as its source, for any destination and service to the X1 interface, and translates it to the outside IP address for original service, and any destination. It works for several hours. Then, here is the strange part, to me at least, it stops working. I can disable and then enable the outbound rule and everything is fine for several more hours. Then it dies again. Disable and enable. Repeat.
Here are the caveats: I did migrate from an older system NSA 4600. These rules worked without issues. I have deleted and replaced the rules. Rebooted the firewall. Rebooted the host server.
Anyone got some suggestions on how to troubleshoot this?
Category: Mid Range Firewalls
Reply