noob question... sorry for the lack of knowledge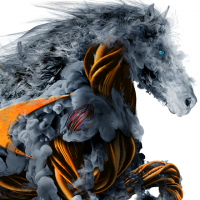 wireguysny
Newbie ✭
We have been installing Luxul networking gear for a national chain for a few years now. They are growing and doing more wireless payment devices that run via wifi. We have been using Luxul rack mount routers and wireless controllers with what ever the best AP is at the time. Its really just a cookie cutter system for each location.
Lately we have been getting more questions about Firewalls. I have seen Sonicwall units in offices and other locations but they are typically used as a router from what I can tell.
Can we put a Sonicwall hardware device inbetween the ISP and the Luxul router? This way we can keep the current systems we have in place but add a layer of security before the network starts at the Luxul router. We have VLans on the APs and stuff and its been bulletproof for years so we really dont want to rock the boat.
I just want to be able to say "yes,we have a solid firewall in place". Right now we use two ISPs per location. One is for rollover backup in case the primary goes down. Does Sonicwall make a dual wan firewall too?
So on average there is about 60 devices at any time on the network. They do not allow guests onto the network. Its only the staff on one segment and the POS on the other. Two Vlans only. We use a 16 character random character WPA3 password for the wifi SSID's.
If adding a Sonicwall in the middle will help and be somehow (even though I have no idea what it does) "safer" it will fit the bill. Id love a model recommendation and hopefully its pretty plug and play for a bunch of noobs.
Also is there a service they need to subscribe to for each location that provides updates etc.
Thank you so much in advance.
Brian
Category: Entry Level Firewalls
Reply