Cannot get DHCP from VLAN sub-interface in Router-on-a-Stick configuration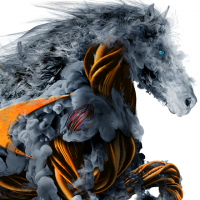 Elexwiz
Newbie ✭
We have a TZ-570 with a Sonicwall 24-port switch coming off the X7 interface and going to Port 1 on the switch. The IP of the interface is 192.168.1.1/24. The X7 is s a common uplink (MGMT) port.
We need to VLAN out 3 ports (22-24) on the switch. I created a sub-interface VLAN on X7, IP 192.168.100.1/29 with DHCP. I edited port 22 on the switch as follows: Portshield = X7, VLAN = 100, Type = Access. The VLAN View on the switch correctly shows Port 1 as a Trunk.
According to Sonicwall's documentation, Port 1 on the switch is automatically a Trunk port because it is a management port. In fact, I cannot edit settings for Port 1 (as expected). Unfortunately, no devices will pull a 100.x IP from port 22. I've compared the Access, NAT, and Routing Rules to other VLAN sub-interfaces on other ports, and the types of rules match (all default rules created when I established the VLAN). Do I need a custom rule for DHCP? What am I missing??
Here is the documentation and guides I've been using.
Router on a Stick configuration using SonicWall Switch | SonicWall
How can I configure Sub-Interfaces? | SonicWall
Thank you for your time.
Category: Mid Range Firewalls
Reply
Tagged: