Strange DNS traffic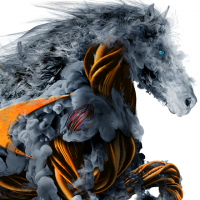 Günter
Newbie ✭
Hello,
i am trying to optimiz my lab environment and at the moment it is DNS is am working on.
Sonicwall is configured as proxy, external interface is 192.168.8.3.
Router is 192.168.8.1
What is strange - packet capture is showing this packets:
===========================
Ethernet Header
 Ether Type: IP(0x800), Src=[2c:b8:ed:a5:12:31], Dst=[2c:b8:ed:a5:12:31]
IP Packet Header
 IP Type: UDP(0x11), Src=[10.0.0.1], Dst=[192.168.8.3]
UDP Packet Header
 Src=[53], Dst=[57720], Checksum=0x1397, Message Length=138 bytes
Application Header
 DNS:
Value:[0]
Consumed, Module Id:48 2:2)
===========================
Seems like IP 10.0.0.1 is sending a DNS request to the external interface.
The MAC for sender and receiver is identical?
So i thought there might be any config in the firewall using 10.0.0.1 on X1 interface but there's none i can find in the tech support file.
Any idea what is causing this traffic?
Thx
G.
Category: Entry Level Firewalls
Reply