Has anyone seen: Connect Tunnel causing issues with Wi-Fi/Wireless access?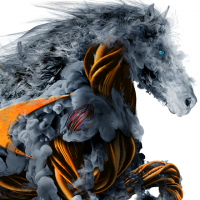 Doug_Daniel
Newbie ✭
We have a fleet of about 150 Windows 10 21H2/22H2 laptops using Connect Tunnel client 12.4.2.660 accessing an SMA8200V 12.4.2-05082 (plus hotfixes) and these laptops have issues with connecting to wifi when traveling. It primarily happens when using guest wifi with a captive portal login (hotels, trains, conferences) The user cannot connect. Sometimes they can connect to a hotspot or other wifi without a captive portal but often they cannot. They use Wi-Fi sucessfully in their home locations and our offices. At a recent convention with about 100 of our laptops in attendance this seemed to impact about 4 of our users.
If you open a CMD prompt you see that they did get an IP address via DHCP (and we can see them attached to the hotspots) but pinging their own IP address or the default gateway gives them a GENERAL FAILURE message.
in some cases (we have only started testing this recently) uninstalling the connect tunnel client resolves the issue, and re-installing the connect tunnel client causes the issue again.
I am working in our office now with a laptop that would not connect to wifi at a convention center, and I have re-installed the connect tunnel client and have no wifi issues with any wifi networks I try. (captive portal, WPA, PEAP)
I think my main question is has anyone seen or reported this type of issue. I know there can be issues with captive portals, but this is impacting other wifi connections and my users have no confidence that they can connect to wifi when traveling and there is a growing belief that it is related to the connect tunnel client.
I will open a ticket but wanted to see if anyone had seen the issue. I have searched the knowledge base and did not see anything.
Reply