7.0.1-5111 - IKEv2 not working because of 169.254.0.0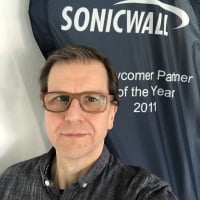 BWC
Cybersecurity Overlord ✭✭✭
Hi,
did anyone experienced IKEv2 issues, especially in Double NAT situations? I saw this a couple of times, but today a customer migrated from a TZ 500 to a TZ 570 and a former working tunnel to a TZ 270 wasnt coming up anymore.
I did some investigation and the UDP 500 from the TZ 270 arrives at X3 (behind a AVM Fritzbox), but the TZ 570 answers with Source 169.254.0.0, instead of the X3 IP. A recipe for desaster.
The quick fix was to change from IKEv2 to IKEv1 and the tunnel came up properly.
I had similar cases on Gen6 in the past, but I can't recall seeing 169.254.0.0 as Source which is utterly wrong.
The network is back in production and because it's a remote location further debugging is nearly impossible.
@fmadia @MustafaA @MasterRoshi is this a known issue?
--Michael@BWC
Category: Entry Level Firewalls
Reply