Can't access GUI via Chrome after updating to 7.0.1-5111-R4251 & importing settings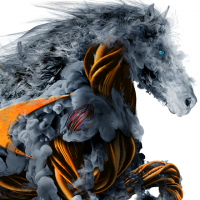 PDXPaul
Newbie ✭
Setting up a new TZ470, first time around I imported settings from our old TZ400 (via the migration tool) but realized I had not updated the firmware first & the tool warns to only import to the latest. . .so I restarted in safe mode, reset to factory defaults, rebooted, updated to 7.0.1-5111-R4253, rebooted, and again imported the migrated settings. After the dreaded "Network Error" & changing my local IP, I was not able to connect to the GUI with a "ERR_CONNECTION_REFUSED" message in Chrome.
Fearing it was bricked, I wasted a bunch of time trouble-shooting & googling until I came across a post where someone said support had told him to use Edge instead of Chrome, so I tried that and voila I am in. I am aware of the previous issue in 2020 when Google dropped RC4 cipher support, but this seems to be different. Both the 470 & Chrome are up-to-date. Notably, I was able to connect to the GUI with Chrome after updating the 470 to the latest firmware - it wasn't until I imported the settings that I was locked out. Also notable, the first time around when I imported the settings but did not update the firmware I was also able to get in with Chrome. Seems to be the combination of updating and importing. . .
Anyone have any thoughts about what in the configuration would cause Chrome to not be able to connect to the GUI, but only under the latest firmware? I did try re-starting Chrome, as well as updating & restarting my pc (Windows 10) but I have not gone through all the iterations of firmware versions, settings exports, and browsers to create a full matrix of results. . . one other note - I am pre-configuring this off-site, so once I import the settings with its fixed IP address I don't have WAN connectivity, although I don't see why that would matter.
Category: Entry Level Firewalls
Reply