SonicWall TZ670 Static Public IP with PPPoE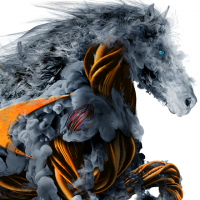 avoakrabian
Newbie ✭
Hello,
I have a sonicwall TZ670 on which i am trying to configure receiving a static public IP assigned by the ISP and the authentication mode is PPPoE.
What the ISP told me so far, is that once i requested a public IP, they moved my account from residential to corporate account which received dynamic public IPs, and in order to receive my specific public IP i need to do some further configurations that requires RIP V2 protocol, disable NAT, add 0.0.0.0 etc...
Firstly, I could not figure out on the general method / way of how the entire process needs to be planned.
Second, i had some plans that i wanted to test, i could not figure out how to apply it in sonic OS.
Below is what the ISP sent me as text after switching my account:
When fixed public IP is required, the ONT (fiber modem) must then be placed in bridge mode, and the PPPoE is handled by your separate Ethernet-only router behind the modem. The router must support the required interface/ protocols: default route, enable RIP V2, disable NAT, etc.. you need to add 0.0.0.0/0 to your routing table. It could be a Cisco, Cyberoam, FortiGate, Juniper, Mikrotik, or any router you'd choose to use but works in such implementation.
When you request a Fix IP, Ogero moves your PPPoE account from residential category to the pool of corporate users that provides a Dynamic Static IP. Once you use RIP V2 on your firewall/router, the provided IP will be advertised using RIP and your connection will initiate through the provided subnet.
Can anyone please assist in figuring the exact way that the entire process should be implemented.
And then, assist in actually implementing it in SonicOS?
Thank you for your time!
Category: Entry Level Firewalls
Reply