SMA 100 Series: 10.2.1.7-50sv vs. 10.2.1.7-49sv whats the difference?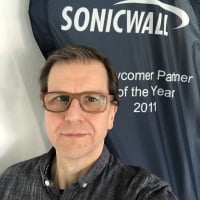 BWC
Cybersecurity Overlord ✭✭✭
Hi,
SNWL, always able to amaze and cause confusion. Does anybody knows what is different in the newly released Firmware 10.2.1.7-50sv for SMA 100 Series compared to the same version with a different build number which is still available 10.2.1.7-49sv?
Release Notes are the same. Does it fix something important (maybe OpenSSL upgrade etc.).
It would be really helpful to have this information, to decide if severity of changes needs a quick deployment.
Category: Secure Mobile Access Appliances
Reply