split dns proxy traffic dropped when nat policy applies on an ipsec vpn tunnel subnet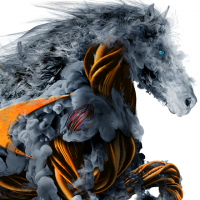 square
Newbie ✭
Model:  NSA 3600
Firmware Version:  SonicOS Enhanced 6.5.4.8-89n
Safemode Version:  SafeMode 6.1.0.11
Sonicwall:
X0  LAN     192.168.0.1/24
X1  WAN
X2  LAN     192.168.50.1/24
ipsec vpn tunnel config:
Sonicwall subnets 192.168.50.0/24 and 192.168.0.0/24 (nat to 192.168.51.0/24) <--ipsec vpn tunnel--> 172.20.x.x subnets on 3rd party firewall where dns server for split domain is hosted
Pointing Sonicwall dns proxy at a remote dns server over ipsec vpn tunnel to resolve an internal split dns domain works fine when there is only the X2 subnet (192.168.50.0/24) subnet included in the tunnel subnets and no nat. The traffic traverses the remote destination firewall as expected originating from X2 interface ip 192.168.50.1.
When the 192.168.0.0/24 subnet is added to the tunnel via a network group in place of single network and nat'd as 192.168.51.0/24 via the Advanced >> "Apply NAT policies" option in the vpn policy, LAN to LAN network traffic flows correctly between each side for both subnets 192.168.50.x and the nat'd 192.168.51.x but dns proxy traffic for the split domain is dropped at the sonicwall and never reaches the 3rd party firewall at the remote side where the dns server resides.
If "apply nat policies" is turned off and the tunnel is reverted to just the 192.168.50.x subnet, dns proxy is functional again.  Is anyone aware of a solution to get dns proxy traffic from the Sonicwall interface ip to its destination dns server while nat is in effect on the other subnet?
Example of dns proxy traffic being sent to tunnel when this is ithe only subnet in tunnel config and no nat:
Ethernet Header
 Ether Type: IP(0x800), Src=[***], Dst=[***]
IP Packet Header
 IP Type: UDP(0x11), Src=[192.168.50.1], Dst=[172.20.x.x]
UDP Packet Header
 Src=[63829], Dst=[53], Checksum=0xbaab, Message Length=39 bytes
Application Header
 DNS:
Value:[0]
Consumed, Module Id:20 1:2)
Example of dns proxy traffic dropped when nat subnet is included in tunnel networks:
Ethernet Header
 Ether Type: IP(0x800), Src=[***], Dst=[***]
IP Packet Header
 IP Type: UDP(0x11), Src=[192.168.50.1], Dst=[172.20.x.x]
UDP Packet Header
 Src=[52796], Dst=[53], Checksum=0xb7bf, Message Length=46 bytes
Application Header
 DNS:
Value:[0]
DROPPED, Drop Code: 448(SA not found on lookup by SPI for outbound pkt), Module Id: 20(ipSec), (Ref.Id: _264_krugeQevgqpQwvrwv) 1:2)
Category: Mid Range Firewalls
Reply