Dashlane won't sign into TZ470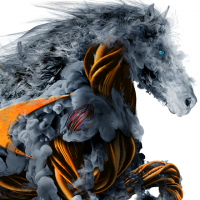 RussF
Newbie ✭
Does anyone use Dashlane Password Manager to access the admin UI on a TZ470 (or any TZ for that matter) through the LAN I/F and found that it no longer works? I'm running firmware 7.0.1-5065.
We've used Dashlane for years to access our network equipment and for the last month or so it won't work on the SonicWall. It will fill in the user and pw fields, but you cannot sign in.
If I type garbage into those fields, I get a red banner at the top that says Error - Incorrect name/password.
If I let Dashlane fill in the fields, I get NO red banner, but neither enter nor clicking the Login icon gets you anywhere.
If I manually type in the fields (you must type into BOTH fields) with the exact same info that Dashlane has, both Enter and the icon will sign me in.
We've tried this on two PCs with two Dashlane accounts with the same results. When you show the pw, the user and pw fields have the correct entries, but the system won't let you go any farther. Manually typing them in, however, works fine.
This is really a bit of a pain. We have so many pieces of equipment, all with different credentials. A pw manager is really the only way to go. Any thoughts?
Russ
Category: Mid Range Firewalls
Reply