NetExtender - Windows Proxy - Microsoft Apps and Authentication Issues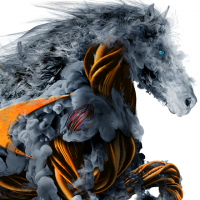 James_H
Newbie ✭
I started a ticket with support regarding this issue, but it is good to get a conversation started as well.
After a user connects to the VPN via Net Extender then returns to the office, they are unable to use any product that uses the Microsoft Authentication Library (MSAL) for authentication. This includes the Office 365 suite, Teams, Word, OneDrive, Excel, etc... The apps behave like they don't have access to the internet. However, web versions in a web browser still work fine.
After many, many hours of troubleshooting, it was discovered that enabling then disabling the proxy setting in Windows settings fixes the issue. Restarting the computer does not solve it, uninstalling/reinstalling Net Extender does not fix the issue, uninstalling/reinstalling Office products does not fix the issue. The original fix was to reinstall Windows, then it was discovered that enabling the proxy with the settings blank/default, then turning it back off in Windows solves it. This is our current workaround, but this is a problem that needs addressed.
Category: Entry Level Firewalls
Reply
Tagged: