some packets dropping 443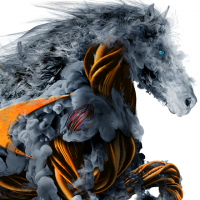 sohand
Newbie ✭
Hey all
Having an issue with a device another company has put in not communicating with their cloud system. its a clock that records staff entering and leaving the building. its replaced an older clock but new clock connects a different way. Thye just told us they put these newer clocks on other sites of ours and i can see them but we didn't have to do anything on the other sites. No rules of any kind and its working on these others sites. new system uses port 443 and i can see a lot of packets forwarded but then get the odd random drops. Error code 736. Disabled all security and even the vpn on it just to try. Updated firmware also just in case, still dropping.
They cant tell me if they are seeing anything traffic at all hit their systems, not sure if they wont or just cant check it. cant.
Im not familiar myself with doing pact captures dont really understand what im looking, but from what i do know when i see a dropped packet that means its our own SW dropping, its not even trying ot send the packet?
Category: Entry Level Firewalls
Reply