SMA 100 Series - infected with persistent malware (fixed in 10.2.1.7)?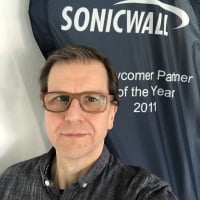 BWC
Cybersecurity Overlord ✭✭✭
Does anybody knows if the infection with persistent malware (surviving reboots etc.) on unpatched SMA 100 Series (2x0/4x0/500v) is removed by updating to 10.2.1.7 or does it need a fresh install? Is there a way to tell if an appliance is infected?
This does not sound really comforting and hopefully it has nothing to do that some form of development for SMA is done in China (HK).
--Michael@BWC
Category: Secure Mobile Access Appliances
Reply