Management page only loads on some computers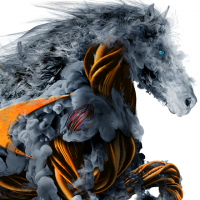 Sam_805
Newbie ✭
So if a PC or Mac is plugged into the same switch as my Sonicwall TZ470 the Sonicwall's management page loads normal. If the PC or Mac is plugged into a different switch on the network the page just hangs showing only the "swoosh" symbol. The "swoosh" being the orange symbol that makes up part of the "A" in Sonicwall. The Sonicwall is the DHCP but NOT DNS server. Everything else is running fine now.
This all started after a PLANNED power outage. Everything was shut off gracefully. No settings were changed.
We have 3 main switches in the server room. We have 2x24 port and a 10 port.
I've gone around unplugging every one of the small 5 and 8 port switches we use throughout the building. It's an old building with only 1 jack per office/area and that's not nearly enough ports. I unplugged the small switches one at a time, go back to server room and see if the management page loads. I've done this for all the small switches.
There was one other 8 port switch in the server room that I removed. One of the servers was having network problems so I plugged it into one of the bigger switches. That resolved the problems for that server. The server is SQL only, NO DNS, DHCP, etc.
I've ran a few captures on Wireshark but nothing jumps out at me. If you have any suggestions for Wireshark please be very specific and verbose as I'm not a pro with it.
Thank you!
Category: Mid Range Firewalls
Reply