Configuring Two LANs on SOHO Firewall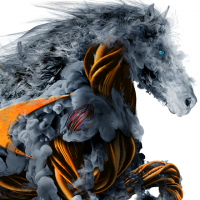 jengler
Newbie ✭
I am not a techie. I'm just a small business owner trying to manage my small network. I have a VOIP server exposed to the WAN, but other than that, it is all outbound traffic. However, I now have a "sister company" that will be co-located with my original company and they will share the internet access. For various reasons I need to segregate their traffic so that Company A does not see the traffic for Company B and vice versa. So. my plan was to add a second LAN that can access the internet through the firewall, that is completely separate from the original LAN that is currently configured.
In my current setup, I have a Sonicwall SOHO firewall with the X1 port connected to the ISP. Then, I have my original router (running in AP mode) which provides wired and wireless access to internal devices (including the VOIP server) and the internet. That router is connected to the X4 interface of the Sonicwall. The X4 interface in portshielded to the X0 interface and both are part of the LAN zone. The W0, or WLAN zone is bridged to the X0 port.
Now, I need to add the second, isolated LAN/WLAN. So I was thinking I would connect a second router (also running in AP Mode) to the X3 interface that will have access to its own internal devices and the internet, but NOT have access to the devices on the X4 interface, and vice versa.
My problem is that I do not know if I can do this, or how. I find the Sonicwall documentation very intimidating as it clearly assumes a level of technical expertise that I do not have. I was hoping someone could point me to some resource that could explain, in plain English, what I need to do to properly configure the Sonicwall (and/or routers) to properly configure this.
Any help will be greatly appreciated!
John
Category: Entry Level Firewalls
Reply