Odd VoIP issue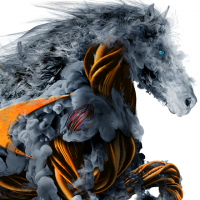 Jason_W
Newbie ✭
Morning all,
I've got a really odd problem with a site using a TZ470 firewall and BT Cloud Voice services. Pretty much every feature of the service works fine, Phones register OK, calls between Soft clients and handsets are fine, calls from PC/Laptop soft clients to handsets are fine. Calls between handsets though are a problem. The handset rings but when it's answered there is no audio between the handsets. Both phones are on the same VLAN and have IP Addresses on the same subnet. Now if I take one of those phones and add it to a different VLAN and then place a call to the other handset it rings and when you answer it there is audio! To rule out the internal switching I was able to bypass the sonicwall and connect the router direct to the switch VLAN and in this configuration with both handsets on the same VLAN the handsets worked fine (placed a call between extension numbers and upon answering I had audio).
I also tried changing the incoming WAN to VoIP access rule to ANY ANY ANY ALLOW and that made no difference either. I've also tried the test with consistent NAT turned on and turned off, same result, no audio. I contacted Sonicwall at the time and after 90 minutes with them on the phone we were still no closer to an answer.
I've even brought two of the client handsets back to the office and plugged them in to a switch here, which is behind a UniFi UDM Pro, and they also work perfectly. So whatever it is has got to be something to do with the Sonicwall and I'm open to any suggestions.
Category: Entry Level Firewalls
Reply
Tagged: