Load balancing outgoing email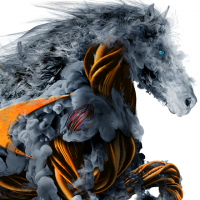 SonicAdmin80
Cybersecurity Overlord ✭✭✭
I've had trouble many times over the years where Microsoft starts throttling my Email Security IP addresses when they think there's too much traffic coming in. They advised I should use more IP addresses, ideally one per email domain.
One IP per domain sounds overkill, but I could generally spread the load over more IPs. Currently I have one CC/RA combo and another RA, one IP for each.
The trouble is that there doesn't seem to be a way to do this without adding more Remote Analyzers.
SonicWall firewall isn't able to do one-to-many NAT in the outbound direction. Email Security always sends messages through localhost and then out using the primary IP address of the server, so adding more paths won't help.
Adding more Remote Analyzers on the same hardware is stupid and only uses more resources. How are other people handling this, or are you not having these issues?
Category: Email Security Appliances
Reply