Directory Connector 4.1.20 available (but not downloadable)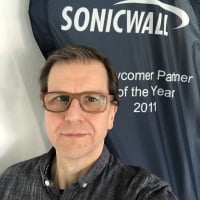 BWC
Cybersecurity Overlord ✭✭✭
After more than two years the Directory Connector got a bump from 4.1.19 to 4.1.20, Release Notes are available, but the Download of the Installer fails with a "File not found" for a couple of days now.
I've already tried to report this via the feedback button in MSW, but after submitting the feedback form I've got greeted with this big red banner of annoyance (aka error message).
@Ena @Micah maybe someone likes to look into this.
Can't wait to see any progress on TSA, we celebrated 6 years without any update for the Terminal Services Agent yesterday.🎉 Highly debatable for a security related product, even the DELL branding is still in there.
--Michael@BWC
Reply