TZ270W - Virtual Interface Management doesn't work (Management and Trafic)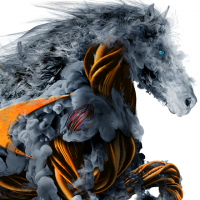 LexES
Newbie ✭
Hello,
I'm currently implementing a LAN virtual interface with the IP 10.10.10.254 in the VLAN 200.
The physical interface which support the virtual got the IP : 10.10.11.254
This interface is connect to a comware HPE1920-48G and my PC is connect on this switch for testing. (both port access and trunk are configure in VLAN 200).
Both Virtual and Physical are in the LAN zone.
I can't access internet when i use the virtual path but it is working when i connect my PC on the physical port and with an IP in 10.10.11.X /24. The management is working too with the IP 10.10.11.254.
DHCP server on the virtual interface is working and provide me an IP in the range of the VLAN 10.10.10.X /24 when i'm connect on my switch.
I can ping the virtual interface in 10.10.10.254 from my computer and the switch.
But when i try to access the management interface, i got this error :
ERR_SSL_VERSION_OR_CIPHER_MISMATCH
Actions i tried so far without success:
- Activate HTTP and other services in both Management and User part
- Use the diag secret menu to activate TLS 1.0 and above
- Compare rules and configuration with the default LAN interface
- Download old mozilla v35 to allow RS4
- Upgrade Firmware to the last one 7.0.1-5095-R3599


As i'm not sure if both problems are link, i prefer give you more data.
I was trying to understand if i have to use some NAT or Routing rules in order to allow the trafic to go from the virtual one to the physical and maybe solve traffic and management issue ?
Thank you for your help,
Best regards.
Category: Entry Level Firewalls
Reply