Several IPv4 addresses on single physical WAN interface from same WAN subnet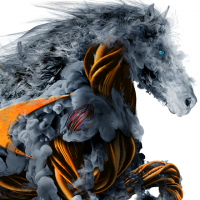 artyomtsybulkin
Newbie ✭
Hello! Trying to configure this on my NSa 4700 with latest firmware. My provider assigned this WAN subnet as my WAN: 70.100.20.0/24.
70.100.20.1 - is provider gateway for my WAN hosts.
70.100.20.2 - IP address of my SonicWall port X1 - default WAN.
192.168.1.1 - X0 Default LAN interface of my SonicWall.
In my LAN several servers that must be published: 192.168.1.12, 192.168.1.13, 192.168.1.14.
On my old Juniper firewall I used VIP and MIP to map WAN addresses to LAN addresses.
I need to map it same way: 70.100.20.12 => 192.168.1.12, 70.100.20.13 => 192.168.1.13 and 70.100.20.14 => 192.168.1.14.
And at this point I wondered that this is non-trivial problem for SonicWall. I used "Publish server Wizard" - it's not working, NAT rules created, access rules created, and nothing passing them. Then I tried this guide https://www.sonicwall.com/support/knowledge-base/configuring-multiple-wan-subnets-using-static-arp-with-sonicos-enhanced/170503911164326/ and found that it not applicable for me, it lost matters on part "Creating a Static Route" - looks like it's mistake there because meaning on configuration for 7.* and 6.* completely not corresponding: for 7 they asked to create "Match object" - have no idea why. I trying to create route and ARP entry using guideline for 6.* and this not working.
Any idea?
Thank you!
Category: Mid Range Firewalls
Reply