Setup IPSec tunnel/site2site on BGP assigned public IP address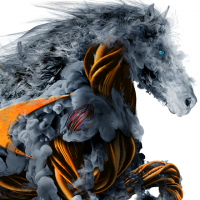 Bbialy
Newbie ✭
Hi,
I have NSa 3650 HA (Active/Passive) cluster stretched between two Datacenters.
in each I have Internet connection to the same provider with BGP address but different connection links:
Let's assume:
Datacenter I (X1) 1.2.3.4 - gateway 1.2.3.5
Datacenter II (X2) 6.7.8.9 gateway 6.7.8.10
all gateways are BGP neighbors of the same private AS
BGP network is 10.10.10.32/28
I need to set VPN connection to 3rd party and give them IP address 10.10.10.33 as my VPN address, so I don't have to care about my VPN tunnels during failover.
Is it possible?. I know that on Fortigate it is possible but on Sonicwall I have problem (IMHO) with setting this policy bound to in advanced setting in vpn interface/site2site setup.
Any ideas?
Category: Mid Range Firewalls
Reply
Tagged: