VLAN over LAG on TZ570W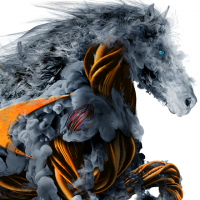 Nikuda
Newbie ✭
Hey @all.
I´m very new to sonicwall and i have a question / problem.
My Sonicwall TZ570W is attached to my sonicwall switch 14-48FPOE over the X2 interface.
I added VLANs and of course the DHCPs for the VLANs.
All seems to work.
Clients get IPs from the right VLAN DHCP.
After this, i added a static LAG for X2 Interface and added X3, X4, and X5 to the LAG.
On the switch side i added a static LAG to ports 1-4.
The connection works, but now VLAN not.
The client on the VLAN no longer gets an IP.
After searching, watching youtube videos and reading on sonicwall website for a some days, i found no solution.
Can someone please help me?
What i do wrong?
Thanks and greetings from Germany
Category: Entry Level Firewalls
Reply