DPI-SSL - Webpages don't finish loading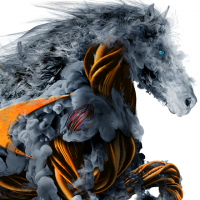 StuartBooth
Newbie ✭
Hi, we have a customer that has a TZ 570 and DPI-SSL that's been configured and running for a few years (reasonably happily!).
They've come to us recently reporting that some websites don't appear to complete their loading process. On the browser tab we see the spinning icon continually spinning. Pinpointed to DPI-SSL being the culprit by disabling temporarily and the page load completes; to confirm the browser was reset in case there was caching.
A couple of example websites we've tested with include euronews.com and autotrader.co.uk. It's typically websites with multiple ads embedded. Checking the sources in the browser uncovers (what we think) is the issue. There are multiple domains associated with the website, most unrelated to the parent domain name. The SonicWALL is obviously not going to be aware of these sites and almost impossible to exclude if all sites are like this.
See the attached image for example.
Has anyone seen this with DPI-SSL or knowledge of how we overcome it?
Thanks.
Category: Mid Range Firewalls
Reply