10.0.6 - Message Logs - empty From-address for Rejected Mails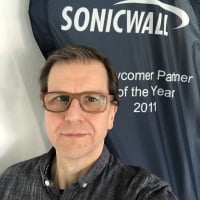 BWC
Cybersecurity Overlord ✭✭✭
Hi,
I'am currently investigating some DHA events and figured that the Message Logs at least in version 10.0.6 on different appliances, show just "unknown" as From-address for rejected mails.
This is IMHO not OK, at least in 10.0.2 this worked in a way where the original From-address was listed.
Is this a known bug and will be address in the already overdue update for the ESA?
--Michael@BWC
Category: Email Security Appliances
Reply