HELP! Sonicwall Netextender has full control over my files, but I don't have it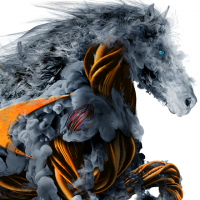 Woodside
Newbie ✭
Hey guys, here is the situation. My manager told me to set up remote access to the office computer using my personal PC. The company's technical team told me to install the Sonicwall Netextender and I did and I am an idiot in this app.
When I finished my work today, I tried to open some games on my PC, but I could not open Genshin, or league of legends.
Then I checked Genshin's folder, clicked property, and went to the security tab. It shows Sonicwall Netextender and Sonicwall client protection svc has full control, but other users like Authenticated Users/SYSTEM/Administrators have limited access only, when I tried to delete the Genshin file, a window pops out saying "You need permission to perform this action, you require permission from Admin to make changes to this folder".
Does someone know how to fix this? I cannot uninstall the Sonicwall Netextender, but why does it prevent me from playing my games, this nearly drives me mad tonight. I tried many tutorials on google, but I can only see access denied. It feels like someone is spying on me. I really appreciate for whoever can help me, Thank you a lot, and good day to you!
Reply
Tagged: