IPsec (ESP) packet dropped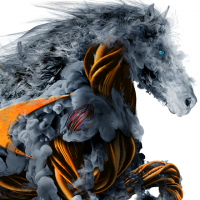 MichaelUHG
Newbie ✭
Hello
I have a part time IT role in a health company that my partner works at. They have a site to site VPN tunnel so the company that hosts their EMR (medical record) database. Everything seemed to work fine up until about two weeks ago (at least there was no complaints until then).
In an effort to figure out the problem they have reached out to the database hosting company and they checked the client logs on the workstations and I was told it looks like the software is losing connection to the database. They are saying it's LAN side.
The VPN tunnel is connected (I have no set this up, it was already setup from the previous IT person) as it has the green circle and the traffic does seem to flow, until the software complains about losing connection to its server.
In an attempt to try to troubleshoot I looked at the logs and one that happens constantly is:
21:27:44 Dec 27 533 VPN Notice IPsec (ESP) packet dropped xxx.xxx.xxx.xxx, X3 xxx.xxx.xxx.xxx, X3 esp err1: policy not found for packet on Zones(WAN -> WAN)
The first xxx.xxx.xxx.xxx is the Remote database IP, the second is one of our internet connections (we have two configured in a failover). Both the remote IP and both our WAN connections are static IPs.
I am not sure if this is part of the cause of the issue we are having and I figured maybe I should start here, but whatever I try I cannot resolve this error.
The sonicwall is a hub to two other site to site VPNs for two other locations. Previously they were using netextender on each workstation at each location for the connection (3-5 workstations at each location) until I setup a site to site with additional sonic walls. One location seems to have no issues as I haven't had any complaints, the other has constant issues that I am trying to resolve as well which may or may not be part of the above issue. I did remove remnants of McAfee firewall so I'm hoping that helps, they are only open one day a week so I will have to wait for that one to see if anything has improved. Everything seems to work ok when I do some tests.
I am at the end of my ideas as to what the issue is.
I forgot to add the Main Sonicwall is a "TZ 600" with firmware "SonicOS Enhanced 6.5.4.9-93n"
Category: Entry Level Firewalls
Reply