TZ270 Set Up to run 2nd web server with current configurations settings from main server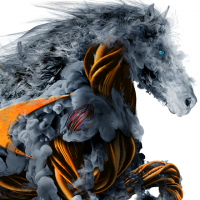 Maui
Newbie ✭
Hopefully I'm asking this question correctly as I am a newbie .
We currently have a TZ270 that has 2 web servers running on it and want to add the second server as a backup to the main production server.
We need to configure the second server in the LAN zone to run the same sites from the main server using all of the main server configurations with port forwarding WAN to LAN.
Can this be done without conflict between main and secondary?
If so, can I just clone all of the objects setups from the main server with Port forwarding and and just change the LAN IP to the (2 server) without it conflicting with the main server current port forwarding setup?
Also is there a way to turn these rules on/off as needed to the 2 server if this setup is possible in the 7os?
Main server is connected direct to Sonciwall Port.
2nd server is on the LAN side.
All servers are set up using port forwarding from WAN to LAN each on different internal IP's and sub nets.
Any help or directions would be great!
Category: Entry Level Firewalls
Reply