NetExtender fails to be validated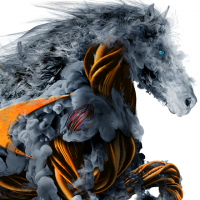 Blacksuit
Newbie ✭
I cannot get NetExtender to connect to our SMA410 VPN appliance for a couple of users. The logs do not really give much detail into why it is failing. The user(s) get the following error:
"The downloaded netextender installer cannot be validated. please make sure that you are connecting to a trusted ssl vpn server."
I have completely uninstalled the client, installed from the SMA appliance and from SonicWall downloads. Same error, every time. I have confirmed users can have more than 1 device, increased it to 10 just for testing. I have removed stale PC clients from the SMA and removed the users account. Had them try again, same error. Other users were able to validate against the SMA so it is not a widespread issue.
We do have another domain that has an SMA as well. When I created the user on that domain, they were able to connect with the NetExtender. This makes me believe it may be a policy or global setting somewhere but cannot find anything relevant to this.
Any thoughts?
Category: Secure Mobile Access Appliances
Reply
Tagged: