TZ 500 - "Hidden" use of IKE Aggressive Mode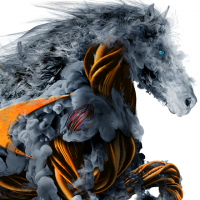 bKSdsT
Newbie ✭
Hello,
(Haven't been able to find any other answers / potentials from other research so using this route.)
I'm currently undergoing PCI Compliance Vulnerability Scans & I've satisfied all requirements except one: "Port 500 - Aggressive Mode supported." This is reoccurring now from x3 scans.
After the first: I discovered a site-to-site VPN actually using "Aggressive Mode" and made changes to "Main Mode" instead.
After the second: I discovered "WAN GroupVPN" supposedly utilizes "Aggressive Mode" and that it doesn't seem like it can be altered or that default VPN policy itself can be deleted - so I simply disabled it ("WLAN Group VPN" was disabled already & I left it so.)
After the third: there are no signs of IKE "Aggressive Mode" being used anywhere yet the most recent Vulnerability Scan still has it flagged as an unsatisfactory vulnerability.
Is it possible it's still being used somewhere OR perhaps the PCI Compliance Vulnerability Scan simply just "sees" that the TZ 500 is capable of supporting it?
Thank you for your time,
-bKSdsT
Category: Entry Level Firewalls
Reply