Exclude URL from content filter block - URL accessible in browser but not via tcp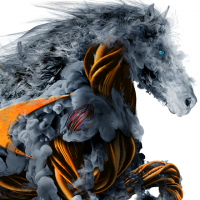 Korbi
Newbie ✭
Hello there,
I recently found out, that our SOHO250 Firewall blocks the host where our management program checks for updates.
First it was blocked completely and globally by SonicWall and I submitted it for being checked because of a false positive.
Now I'm able to open the URL on the browser, and it opens just fine, but when our program checks for updates, it produces the error "Error trying to save file: Error downloading http://update.xyz.de/xyz.xyz": The remote server returned an error: (403) Forbidden.".
The event log shows the following: "Web site access denied - Host: update.XYZ.de, Command: GET Policy: cfsZonePolicy0, Info: 6405"
I found this article because this pretty much describes exactly what I try to achieve, but it still doesn't work out: https://www.sonicwall.com/support/knowledge-base/how-can-i-exclude-url-when-blocking-sites-using-app-rules-sonicos-5-9-0/170505813411528/
Do you have an idea, what the problem might be and what I have to do different?
Have a nice day and thank you in advance,
Korbinian
Category: Firewall Management and Analytics
Reply