Read "source IP" from a forwarded connection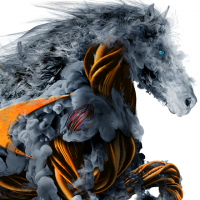 fre
Newbie ✭
My TZ-300 is working ok: the connection from internet is forwarded to a NGINX server, which then distribute accordingly and application server works correctly except for the internal LOGs.
The issue I'm facing is regarding the IP being received by our application server: they are not the "client IP", instead, they are currently the NGINX IP.
Consider this network: client IP 1, firewall IP 2 (interface WAN), NGINX IP 3, webserver IP 4.
At TZ-300 monitor tool we see the packets being forwarded to the NGINX, but at NGINX with TCPDUMP we see incoming connections from own NGINX IP 3 instead of original source IP 1.
The point is that at webserver LOGs we see our input connections as IP 3, expected is IP 1.
Is it a misconfiguration with firewall or NGINX? Any ideas on how to solve this?
Category: Entry Level Firewalls
Reply
Tagged: