NSa2700 LACP , Vlan & layer3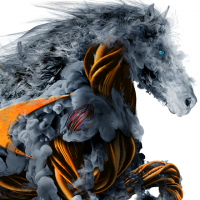 dbcomp
Newbie ✭
Hello,
I have a tricky one here , new physical network going in to a site. Existing NSa2700 in-place with HA with to another NAa2700 for WAN fail-over to two ISPs . Thats all on the WAN and the reason for the HA . The problem is on the LAN.
The engineer programming the Ruckus switch cluster has a variety of VLANs and a transit network with no vlan to push traffic through to the X5 port which has an aggregate LACP \ LAG setup with X6 . for failover .
When I have X5 in place with no lag it works , with LAG to X6 it fails , he's pushing traffic over Layer 3 from the Ruckus to X5
I can create a Vlan trunk port on X5 , add Vlans to it and aggregate to X6 and that appears to be ok. But the transit network on 10.210.201.1 is then out of the loop as I can't assign it to the X5\X6 LAG as its non-VLAN.
I think I have explained what he's looking for on this correctly. Any idea on a solution?
Category: High End Firewalls
Reply