Issue with TZ350, stopped routing NAT for all IP's other than the IP applied to the WAN interface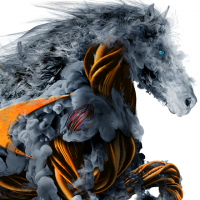 EncryptShawn
Newbie ✭
I decided to do a performance test on our SQL database, currently hosted on GCP. I fired up a mysqlslap and it was going but slow, it was pushing between 10-15MB throughput on the firewall and then I killed the test because GCP SQL is dog slow. Then all the sudden, everything went down at our site except I was still connected to the VPN that ties to the outside interface of the Sonic TZ350 we are using. Everything else has additional IP's associated to them for NAT and are not using the IP directly on the outside interface of the FW.
So nothing was routing into our site all because I put a 15MB load on our FW? I checked and I was able to use a LB IP and hit our services no problem on their private IP's while connected to the VPN... So I tried creating a new NAT xlate, thinking maybe it would work or get the others working, no go, new NAT didnt work, IP's not being responded to by the TZ350 if it isnt directly assigned to the interface.
Finally after 15 painful minutes of downtime and running out of time to collect forensics and troubleshoot, we rebooted the Firewall. After the reboot, everything came back online, everything was reachable.
This is obviously a horrible user experience and unusable from an enterprise perspective and has us very concerned on our choice of firewalls. We need to find the source and resolve it, surely the TZ350 that can handle 100'sMB of encrypted traffic wouldnt die with 15 MB load. I also have disabled all appflow/netflow and SSL inspection, the load is usually around 20% on the firewall.
Anyone else have this happen, anyone have any ideas what might be the cause or how we can prevent it from happening again?
TZ350
Firmware 6.5.4.1-25n
safemode vers 6.2.3.12
rom 5.6.2.2
-s
Category: Mid Range Firewalls
Reply
Tagged: