Microsoft Edge changes TLS server certificate verification - which impacts DPI-SSL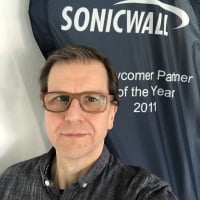 BWC
Cybersecurity Overlord ✭✭✭
Hi,
anyone who is using DPI-SSL and the Microsoft Edge Browser might be facing some issues in the near future.
MS decided to switch from trusting the Certificate Store in the OS to a built-in list in the Browser. IMHO a bold move but they might have their reasons. This will have a direct impact for trusting your DPI-SSL CA Certificate and you should make your self aware of this in time. Keep your eyes peeled for MS Edge 109 and have your tests finished before 111 which might break the DPI-SSL trust.
@SuroopMC does this need to be addressed by Capture Client? I can't tell if it's possible to push certs into that list like it was possible for Firefox.
--Michael@BWC
Category: Mid Range Firewalls
Reply