NetExtender Installer Failing after Uninstalling Old Version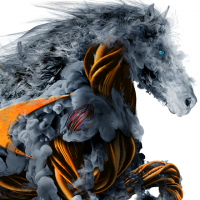 mattstru
Newbie ✭
Hello,
I'm having difficulties installing NetExtender on a few machines after uninstalling previous versions. On most machines it runs okay, but on some others the MSI fails during the final stages of the install.
OS: Windows 10
Version: NetExtender-x64-10.2.331.MSI
The installation runs up until a point then gives the following error: Installation Incomplete. The installer was interrupted before SonicWall NetExtender could be installed. You need to restart the installer to try again.
Core Isolation in Win10 is turned off.
I've attempted the NetExtender cleaner tool
I've taken ownership of the Sonicwall folder in Program Files (x86) and manually deleted all files there
I've deleted the Nx driver from System32
I've deleted all Sonicwall/NetExtender registry keys
I've tried running the MSI as admin via CMD
I've tried various versions of the NetExtender installer (10.2.315, 9.0.0.274) and they all behave the same way
I've tried installing NetExtender to a fresh directory
I've deleted all of the Sonicwall directories prior to attempting an install
I've turned the NoInteractiveServices flag off in the registry
This is becoming very problematic to running our business and we're looking to find a solution ASAP. Any help would be much appreciated. Thank you.
Reply