VPN connection amount problem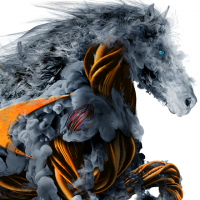 MattiVaan
Newbie ✭
Hello,
At my work we have odd problem with our ISP's Sonicwall NetExtender VPN connections.
In beginning of summer everything was still working ok. But couple months ago, I noticed that we have about 5 connections which just won't disconnect. 5 from 15 licenses is a lot. I started to call these ghost connections.
We did try(with ISP) to enable Enforce login uniqueness on->result was our branch office workers could not sign in, because NetExtender reported that their accounts where in use. Almost all of our VPN connections are made with using 4G with static ip-addresses. So somehow these connections won't just disconnect. This did work before this fall, so I am guessing there is bug in ISP's firewall hardware's firmware.
ISP's firewall service people are just doing nothing about it. If I remember correctly our ISP uses/used SMA100 in their end. Don't know if they have upgraded since.
As everything is controlled by ISP. I cannot do anything but If someone has suggestion how to get rid of these ghost connections.
Reply