Setting up HA fail-over takes down primary. TZ600 pair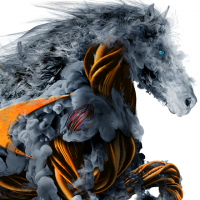 MandrichKMC
Newbie ✭
Hello,
Looking for some input on what I might have done wrong.
Registered the HA license key on SW website.
Registered serial of HA fail over device on SW website.
Associated primary and fail over device on SW website. Shows Primary and Secondary correctly.
Disabled port-shield group on both hosts.
Connected the devices together as shown in the KB article.

X6 for command and data
X1 for both to the same WAN switch
X0 for both to the same LAN switch

Verified HA license recognized on primary device. (Yes)
Set mode to Active/Standby and enabled stateful synchronization and Virtual MAC.
Verified correct Primary and Secondary serial numbers on primary device.
Configured control and data for port X6.
Logged into secondary device and enabled Active/Standby.
Enabled stateful synchronization on secondary device.
Verified correct serials for Primary/Secondary on the secondary device.
Verified control connection X6.
Until this point I had been using the LAN port on the secondary device for configuration direct from laptop. As soon as I plugged in the LAN cable from the switch the maintenance light started blinking and the primary went offline. All Internet connectivity was lost. I rechecked my steps and everything looks correct. Any guidance is appreciated.
Category: Mid Range Firewalls
Reply
Tagged: