Netextender - Error happens in tunnel negotiation(TZ300)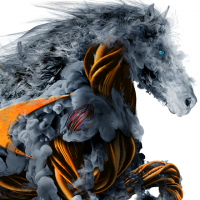 megasxl264
Newbie ✭
Hello I'm having a bit of trouble here. A single computer is having issues connecting with the sslvpn. The l2tp works perfectly fine, and in the logs on the firewall it says that the user successfully signs in. However, on the netextender application it hangs on 'connecting' on the client computer then produces this error message. I've tried the same settings and account on other Windows devices as well as Linux and MacOS and it works.
What I've tried so far on the device(Thinkpad X1 Carbon):
Testing on a different login on the PC
Disabled TrendM and Windows Defender
Changing the negotiation between automatic and sslvpn
No GPOs set that would effect it
Removed the latest Windows security updates
Updated the firmware and Windows to 21H2
Tried on a different Windows account
Tried the netextender uninstaller tool
Manually removed it from the registry and C
Installed the MSI through powershell
Installed the exe and tried the Mobile Connect from the store
Disabled ipv6
Uninstall WAN devices in device manager
Tried from a hotspot
Performed a dns flush
No rras errors on netextender application
Virus scan performed
I'm sure I tried more than that too, but it was a bit late so forgive me for missing things. Its essentially just goes through all of the dialogues very slowly, then it hangs on 'connecting', freezes momentarily as if its going to crash, then produces the message.
I'm sure that reinstalling Windows on it would resolve everything, and that's usually what I would do, but this is more of an affiliate with the company who's primarily remote so that's not really an option.
Like mentioned, no other VPN or remote connection protocol is giving issues, not even the Sonicwall's l2tp vpn.
Category: Entry Level Firewalls
Reply