LiveMonitor - 1.21 Gigawatts Marty, or why it freaks out?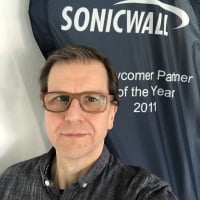 BWC
Cybersecurity Overlord ✭✭✭
Hi,
since there was the Live Monitor available back in the 5.x days of SonicOS, i always experienced that this thing is showing weird values, and customers looked at me very confused.
For a weird reason the shown Bandwidth consumption jumps from a couple Mbps suddenly to Gbps, even I don't have this Bandwidth in any way at my disposal.
Is this just me? It happened for years on Gen5, Gen6 and all kinds of Firmware releases. This renders the Live Monitor useless.
--Michael@BWC
P.S.: Hopefully the gif is animated to show my point :)
Category: Entry Level Firewalls
Reply