SNMP MIB Files SW-SMI.MIB - any development?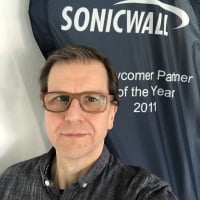 BWC
Cybersecurity Overlord ✭✭✭
Hi,
in 2009 Mike renamed the SW-SMI.MIB file to SONICWALL-SMI.MIB, but the old file is still in the archive which comes accompanying with firmware releases. Can anyone of the SNWL fellows maybe forward this to the SNMP guys?
But more importantly, is there any development for the SNMP subsystem? There were no changes for years, but I guess there is some demand for having it extended? First things that come into my mind are VPN monitoring and ARP entries (for populating a NAC) and gathering of license expiration dates would be great.
I know RFE yada yada yada, but maybe the lack of SNMP functionality is already addressed.
--Michael@BWC
Category: Entry Level Firewalls
Reply