How to allow firewall access to device with fixed IP on different subnet.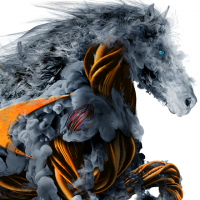 RussF
Newbie ✭
This is no doubt a simple noob question, but I may be trying to make it harder than it needs to be.
TZ470 FW with Ubiquiti switches and APs. Wired LAN and private SSID on 192.168.1.0/24. Guest SSID on 172.24.6.0/16.
Just added a postage meter that connects via WIFI on guest SSID. All the device's network checks pass and we are able to buy postage, etc.
According to Pitney-Bowes' docs, "SendPro C Auto internal base and tablet communication uses a subnet that consists of IPs from the 192.168.10.240 to 192.168.10.255 and 192.168.10.96 to 192.168.10.111 ranges."
Apparently, these devices need to periodically phone home for updates or whatever. When that happens, I get multiple log dumps to email because the logs fill up with "IP spoof dropped" alerts, primarily using 192.168.10.244.
What is the easiest way to configure the TZ470 to allow either this specific address or that entire subnet to access the internet from the X0 LAN IF to the X1 WAN IF?
Thanks, Russ
Category: Entry Level Firewalls
Reply