Tech Tips: Bluetooth Low Energy (BLE) On SonicWave Series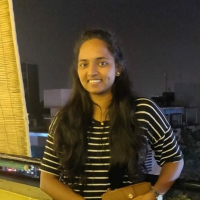 Nevyaditha
Moderator
Hi All,
SonicWave series is equipped with the functionality of Bluetooth Low Energy (BLE), which is a subset of classic Bluetooth. It is the perfect wireless protocol for IoT devices that run on battery and that need to last for long.
 BLE enables smartphones, tablets, SonicWall mobile Apps, and other devices, such as other SonicWaves, to easily connect to the SonicWave access point, especially when in close proximity to an iBeacon appliance.
The low power Bluetooth protocol is recognized for being interoperable across platforms, and it is easy to work with in the development of new devices. BLE is a low-cost standard which allows you to focus on what is important for your business.
BLE also provides location estimation and an easier SonicWave configuration.
Please check the Link below on how to configure the setting on Sonicwave :
Bluetooth LE is excellent for sending small amounts of data with a high frequency. It uses very little energy in the process, which conveniently means less charging along the way.
Thank you
Reply
Nevyaditha P
Technical Support Advisor, Premier Services