Route Base VPN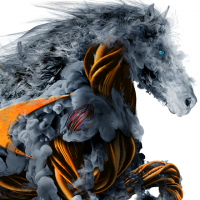 dihegov
Newbie ✭
Please any assistance here would be appreciated since im not too familiar with Sonicalls.
Running code 7NA6500. Created all VPN/IPsec tunnel configuration via CLI. This being a route policy a tunnel-interface vpn was created and attached the VPN profile to the GRE tunnel.
IPsec/GRE and BGP comes up and routes are being exchange. Able to ping the destination host right from the firewall sourcing the ping from X1 which has the source of the IP that im trying to NAT from lan to the destination hosts.
By the way the VPN policy - i did not checked the NAT policy under the advanced tab in the VPN policy. THe reason why i didnt enable or checked is bc i had created a NAT policy to:
LAN ==> source "translate" to the IP that is facing the outside interface => Destination host => everything is original or any. Interfaces i have it as LAN to any even did LAN to both GRE tunnels. No luck here...
What else from a NAT configuration needs to be done? IF enabling NAT on the VPN Policy do i still need NAT rules under the NAT policies?
How can i check the NAT stats if they are hitting, How do i check the global routing table from CLI ?
Category: High End Firewalls
Reply