Will a TZ350 allow for VLAN traffic to pass from SD-WAN (TPX) router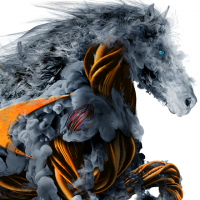 ccnet
Newbie ✭
I was told that the TZ350 is not supported when trying to use the DHCP services on the TPX router (vlan 300)
we configure x2 on the sonicwall for vlan 300 (attach switch to it with vlan 300 part of the trunk), phones can't get DHCP IP from TPX router
we configure x2 on the sonicwall for vlan 300 (directly attach phone handset) no DHCP IP from TPX router
if we bypass the sonicwall , plug directly into TPX router, we obtain DHCP IP's whether directly attached or via switch with vlan 300
the TPX site also doesn't make claim that its supported:
Security Devices/Firewalls Supported with UCx - TPx Communications
I've run this config before but instead of the Sonicwall had a Cisco ASA , worked perfectly.
I haven't done any traffic capture to see where the hold up may be, just asking around 1st as the client doesn't really want to spend more money on troubleshooting.
so does anyone have DHCP working from the TPX router (SD-WAN) thru a Sonicwall TZ350? I know there are other options (DHCP on Sonicwall, transparent, bridge mode , etc..)
thanks!
Category: Entry Level Firewalls
Reply