NetExtender will not Connect to Server correctly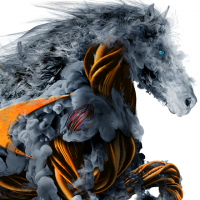 spaLOGICngLLC
Newbie ✭
Just purchased new Dell XPS 8950 with Windows 11 Pro, 32g RAM i9 12 Gen processor. Installed NE version 10.2.322.
Attempting to connect to my Client's Server on the other side of the Country, By all appearance, it seems to log on correctly, however when I try to reach the File Server using Windows Explorer Window or SQL Server using SQL Server Management Studio or any Application with correct connection strings, I receive error messages that the Server cannot be found.
My old PC is able to connect just fine. It is a Dell XPS 8700 Windows 10 Pro 16g RAM, i7 Processor.
The only other item worth noting here is that I used PCMover from LapLink to migrate Programs. I have already had to uninstall, reinstall, and repair several times to get some of those Applications running correctly. The errors seem to be limited to Computer Names.
I did download the "MicrosoftProgram_Install_and_Uninstal" Program and did some cleaning, but this did not solve the issue with NetExtender. It did with all other Software.
Finally, the last major difference is with the Antivirus. On my old Win10 Machine, I am using Windows Defender. On this new Machine, I am using McAfee. I did uninstall McAfee thinking it may be the culprit without success.
Any insight on this matter would be extremely helpful. My Client does not know what the issue could be.
Thanks!
Category: Entry Level Firewalls
Reply