SMA 100 Series Firmware 10.2.1.6 got released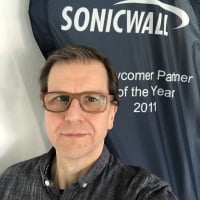 BWC
Cybersecurity Overlord ✭✭✭
If you're already on the 10.2.1.x Branch for your Secure Mobile Appliance (SMA), then there is a new Firmware available fixing some interesting stuff.
SMA-3759 SMA 10.2.1.5 version allows code injection into the header during requests.
SMA-3723 SMA100 multiple out dated 3PL and version discloser vulnerability
SMA-3692 [Vulnerability] SonicWall SMA 100 Heap Buffer Overflow
SMA-3437 Geo-IP filter is not blocking the countries that were blocked.

I hope for the best that it fixes more than breaking, will report back.
@Simon will there be another Update for 10.2.0.x as well, because this Branch might suffer from the same.
--Michael@BWC
Category: Secure Mobile Access Appliances
Reply