Is deploying the SonicWall TZ270 very easy to do (with a current 192.168.1.0/24 network)?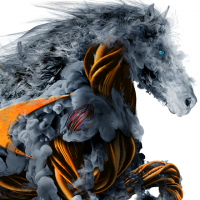 cds2022
Newbie ✭
We are a very small business (5 employees + 20 endpoints and a server). We are moving building locations and are planning on restructuring our network (physically and logically).
We are thinking about purchasing the SonicWall TZ270 for increased security (plus it appears it supports up to 1 gbps). How easy is this setup for a current 192.168.1.0/24 network? I am NOT an advanced network administrator, but I believe I know enough if someone might be able to offer some insight.
I looked at several YouTube videos and SonicWall documentation and it looks like the default private IP is 192.168.168.168 but once set up, I can change the default LAN interface (I believe it's X0) to 192.168.1.0/24.
Basically, I'm trying to avoid having to reset the IP settings on all the workstations, printers, and single server. Also, all our IPs are statically assigned and their DNS settings point to the server (which controls the DNS + domain). Is there anything else I have not really considered or should know before purchasing?
Thank you for helping a newbie!
Category: Entry Level Firewalls
Reply
Tagged: